Eliminate the Warpage of Plastic Parts in Quality Control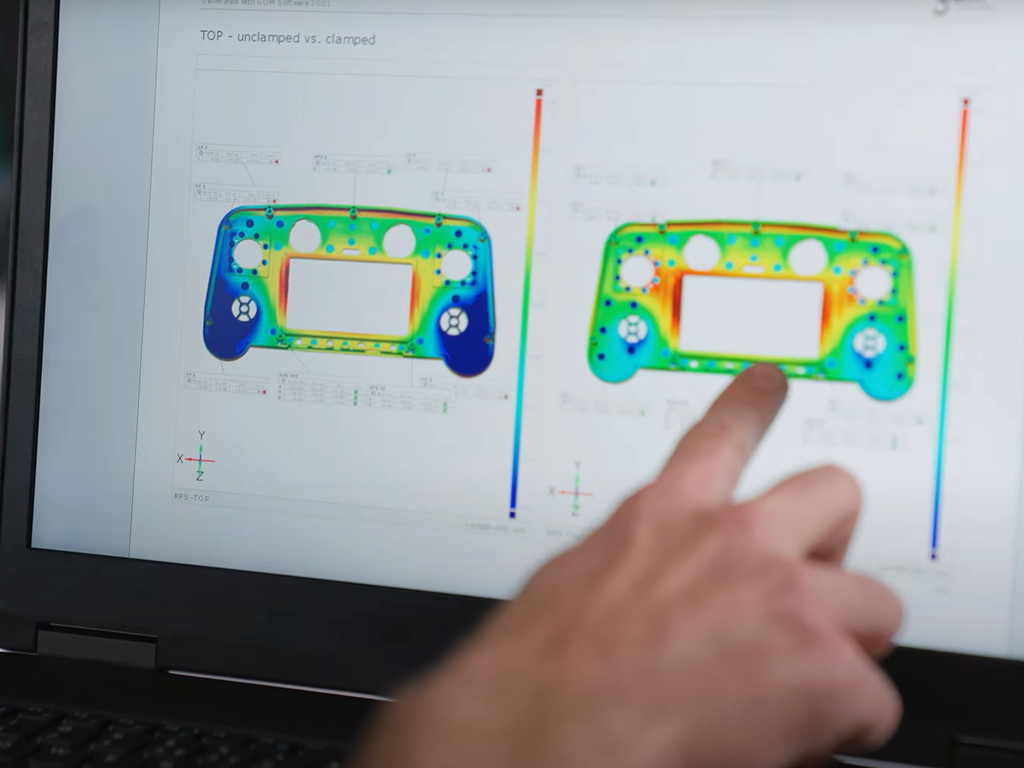 The De-Warp software package can compensate warpage and shrinkage of plastic parts virtually. With one single click you can put scanned plastic parts into a virtually assembled stage without any mechanical fixtures. With this feature, you can also very easily switch between the two states unclamped and clamped to compare their dimension.
De-Warp: a new level of...

Be able to switch between two results (unclamped/clamped) with only one complete measurement and compare them to the CAD model. A correct evaluation of your part was never easier! 


De-Warp virtually assembles your part, therefore you don't need an actual fixture. It allows you to check whether the part dimensions are within tolerance in the subsequent assembly.

Getting all results you need with only one measurement, De-Warp will save you a lot of time and money. And nerves.
De-Warp functions: How it works
More powerful GOM Inspect Pro features
14-day trial period for free
How to Eliminate the Warpage of Plastic Parts
HandsOnMetrology, part of the Zeiss Group, specializes in industrial 3D coordinate measuring technology, 3D computed tomography and 3D testing. The company is a one-stop shop for manual and automated 3D digitizing equipment and systems, evaluation software, training courses and professional technical support for customers worldwide.
Do you have further questions on De-Warp?
Don't hesitate to contact us. We're more than happy to help.