GOM Scan 1: a small 3D scanner for high standards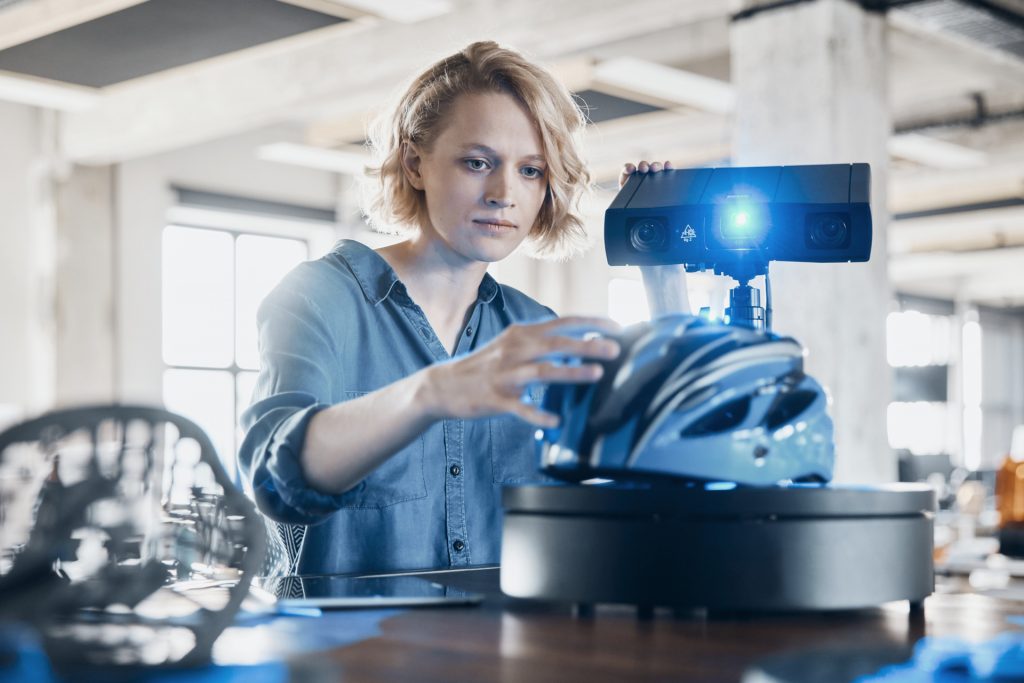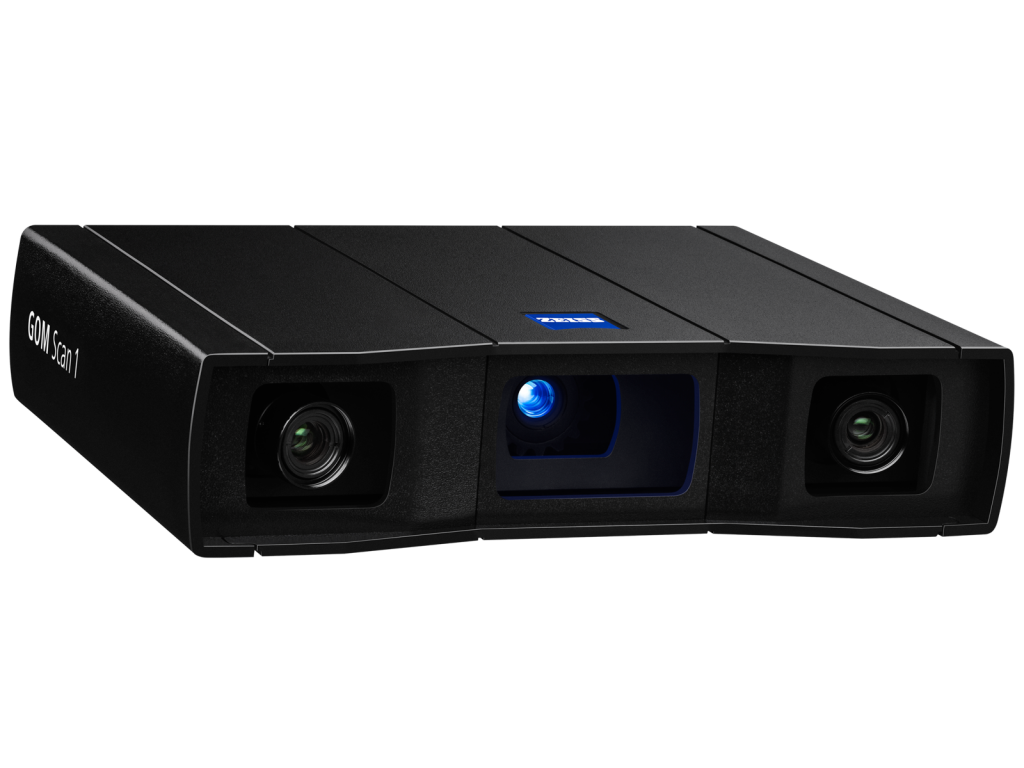 A small scanner for precise meshes and big ideas
Compact, mobile and versatile
GOM Scan 1 is here to open up new possibilities. Industrial standards such as fringe projection technology and Blue Light Technology deliver the foundation for detailed and accurate 3D meshes. Meanwhile, the integrated software ZEISS INSPECT helps you apply the mesh to any project you want: 3D printing, reverse engineering or part inspection. So, go ahead and start something big.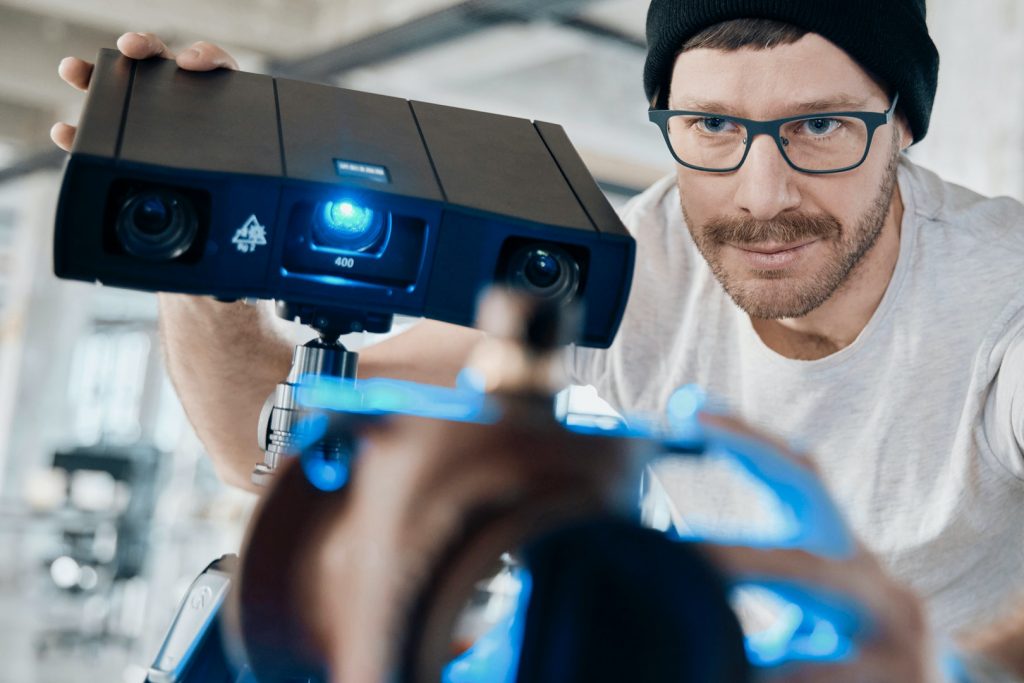 GOM Scan 1 features a compact shape and robust design filled with advanced technologies. From Blue Light Technology to the stereo camera principle, this sensor is built to deliver 3D data with high precision.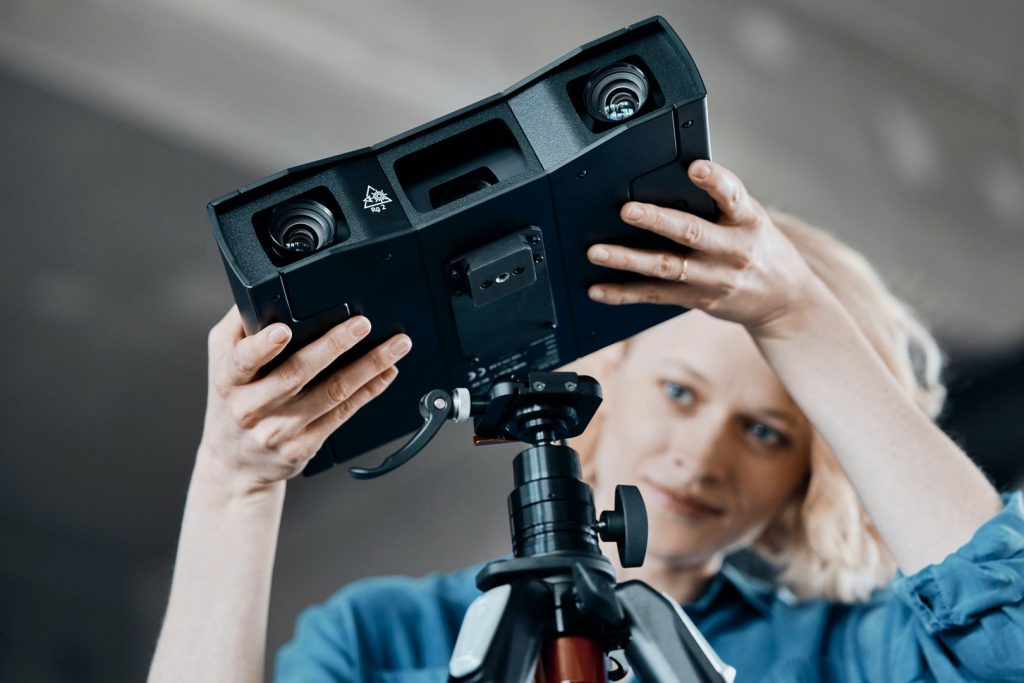 Small, mobile and super easy to use
The lightweight solution allows you to capture 3D data intuitively. Easy to operate, GOM Scan 1 is the specialist for simple and fast measurements of small to medium-sized parts – even in confined spaces.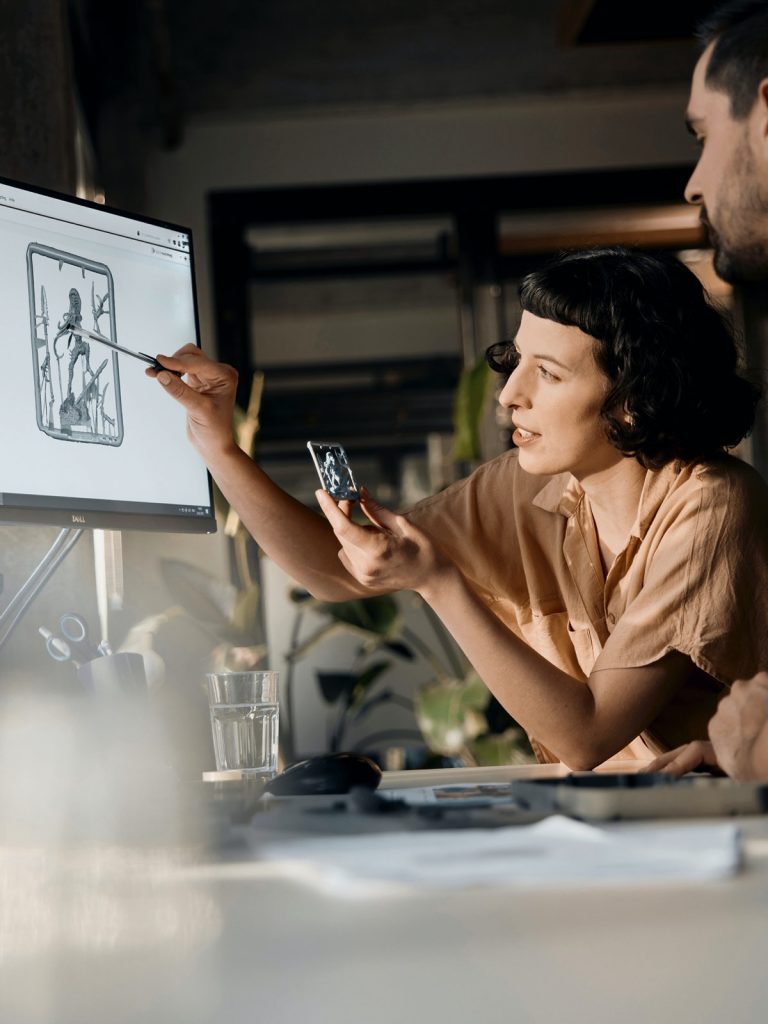 GOM Scan 1 with pre-installed ZEISS INSPECT takes meshes to the next level. You can rely on high quality data, generate precise meshes and get your 3D data easily and fast.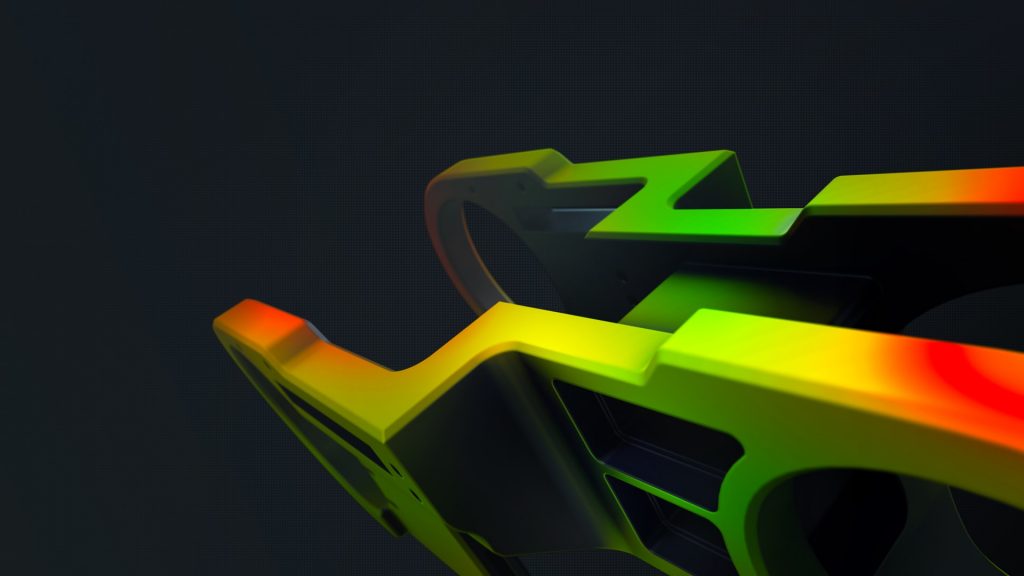 A software that guides you
GOM Scan 1 operates with ZEISS INSPECT, the well-established standard in 3D metrology. Powerful mesh editing functions make it an ideal tool for 3D printing and reverse engineering. What's more, you can effortlessly handle simple and complex tasks throughout your inspection process. A software to simplify and speed up your workflow.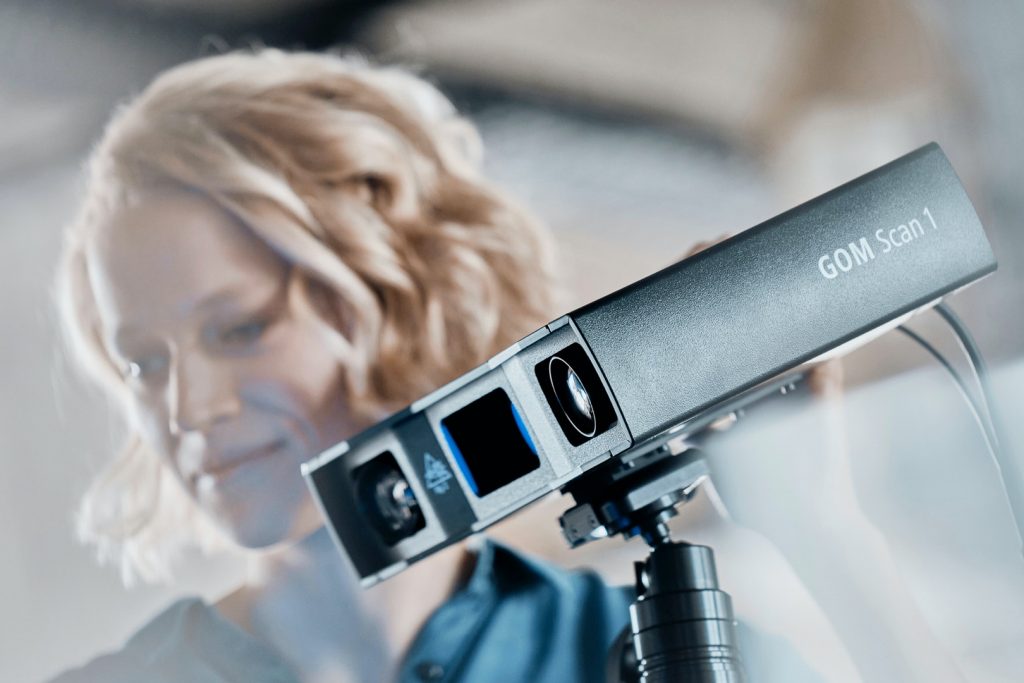 A self monitoring system for real life issues
Due to the stereo camera principle, the sensor recognizes changing ambient conditions during operation and can compensate for these changes. To ensure the quality of the measuring data, the software of the sensor continuously monitors the sensor status.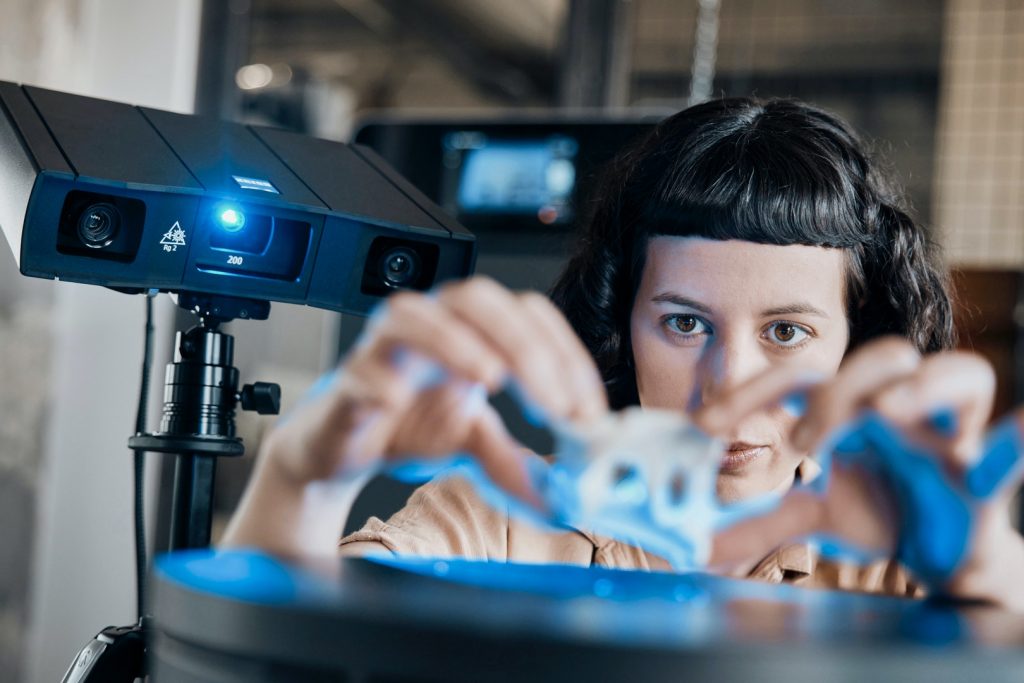 Precision in all lighting conditions:
Blue Light Technology
The projection unit of the GOM Scan 1 is based on Blue Light Technology. Since the sensor works with narrowband blue light, interfering ambient light can be filtered during image acquisition. Due to its powerful light source, short measuring times can be achieved.
Prepare to print with intelligent mesh editing
ZEISS INSPECT lets you smooth, thin and refine polygon meshes, fill holes or extract curvature lines, achieving very accurate meshes that can be saved in many common formats. The best part: our smart polygonization. It creates a mesh with highest detail while keeping the mesh size easy-to-handle.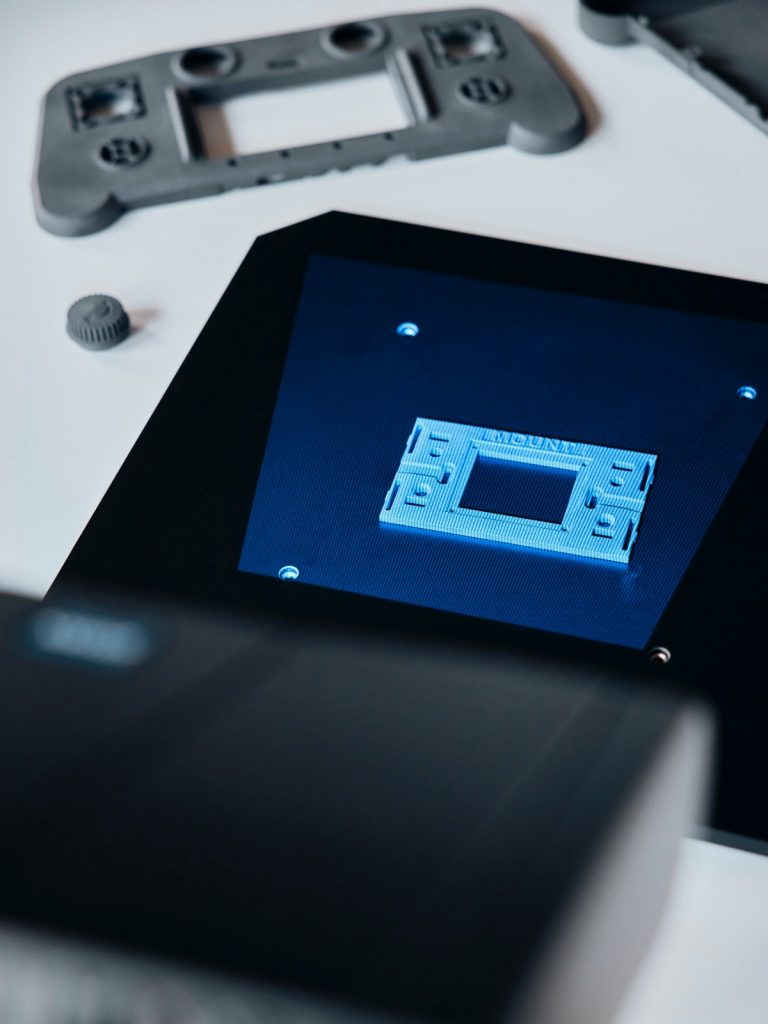 Choose your measuring volume
Different applications have different requirements. GOM Scan 1 is available in three versions with the measuring volumes: MV 100, MV 200 and MV 400. With all three sensors you can rely on high-precision measurements for small to medium-sized objects.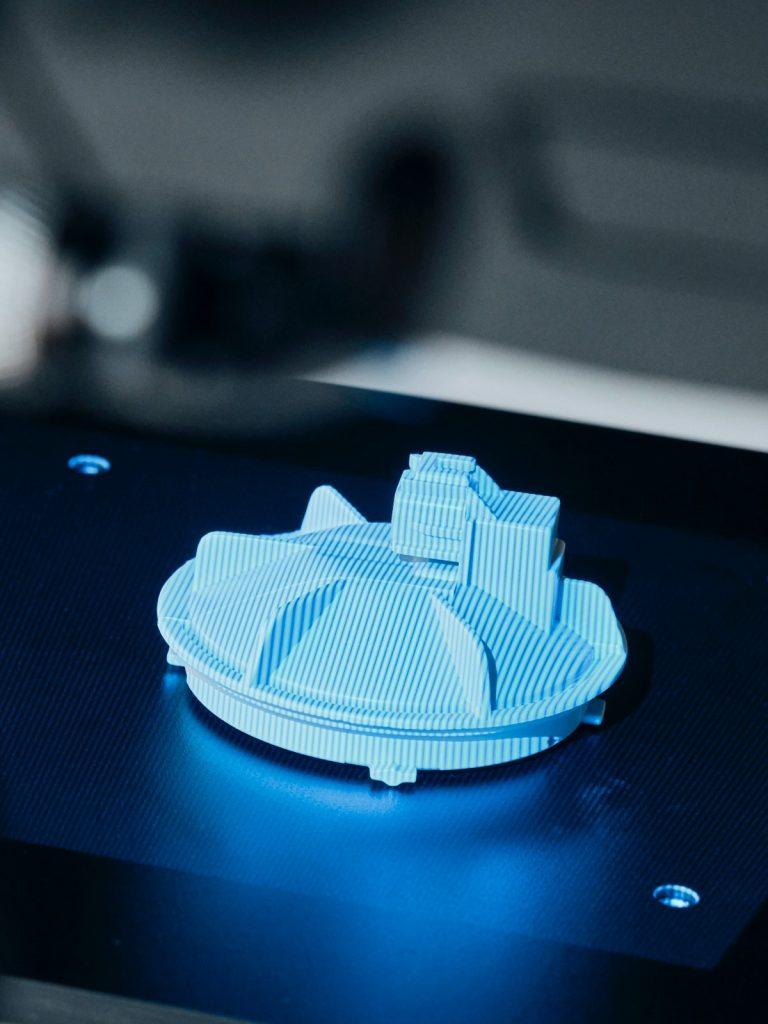 Get there fast with fringe projection
GOM Scan 1 is an optical 3D fringe projection scanner. It captures the complete surface of components with blue fringe projection and delivers detailed resolution in no time.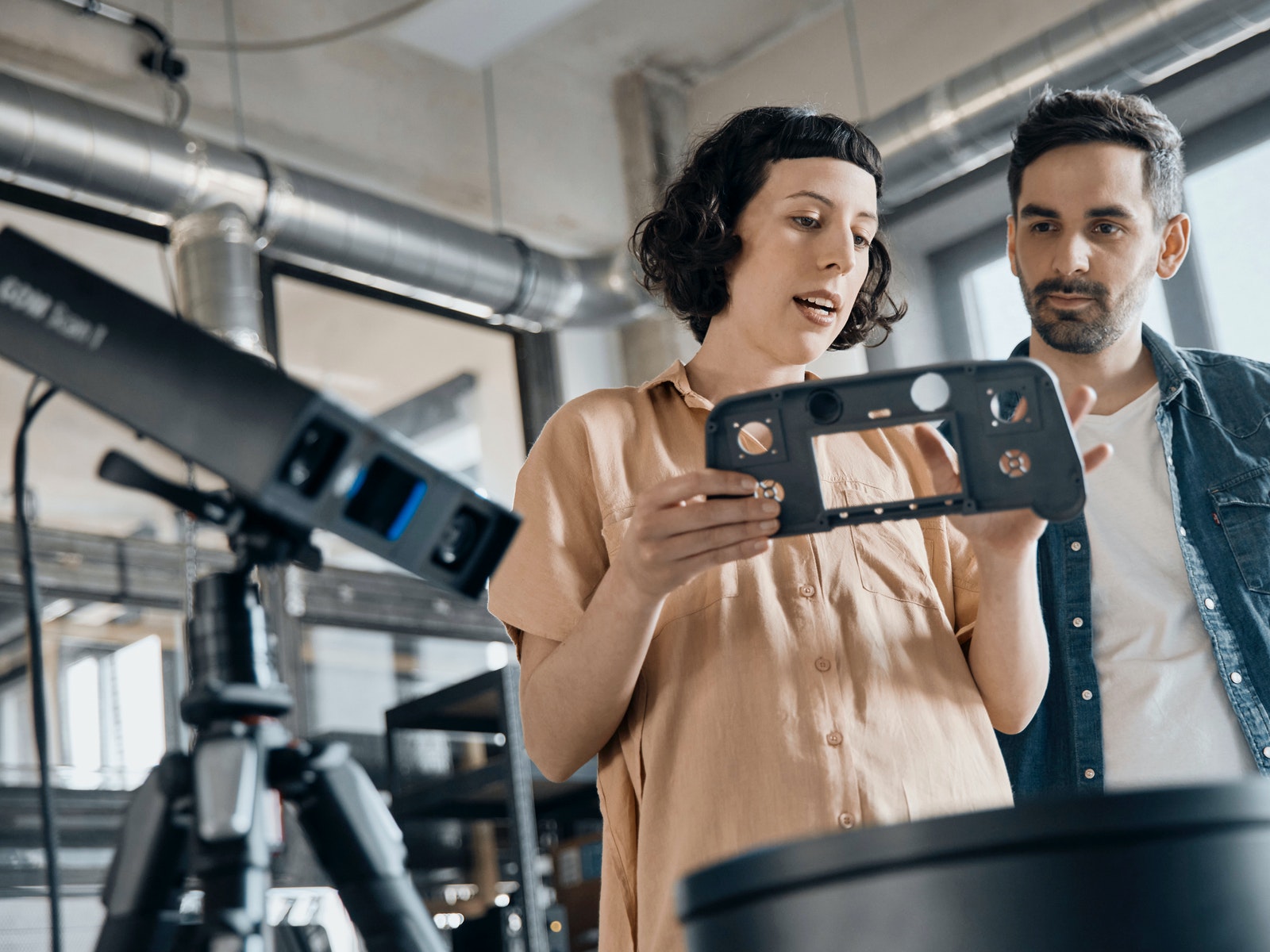 Capture and create your ideas
The GOM Scan 1 with ZEISS INSPECT supports tasks such as 3D printing, 3D models of a part and reverse engineering. It captures high quality data in a short amount of time while the powerful mesh editing functions make it easy to replace parts, produce precise 3D models or develop new products. Whatever your idea, GOM Scan 1 meets professional and industrial standards to make it happen.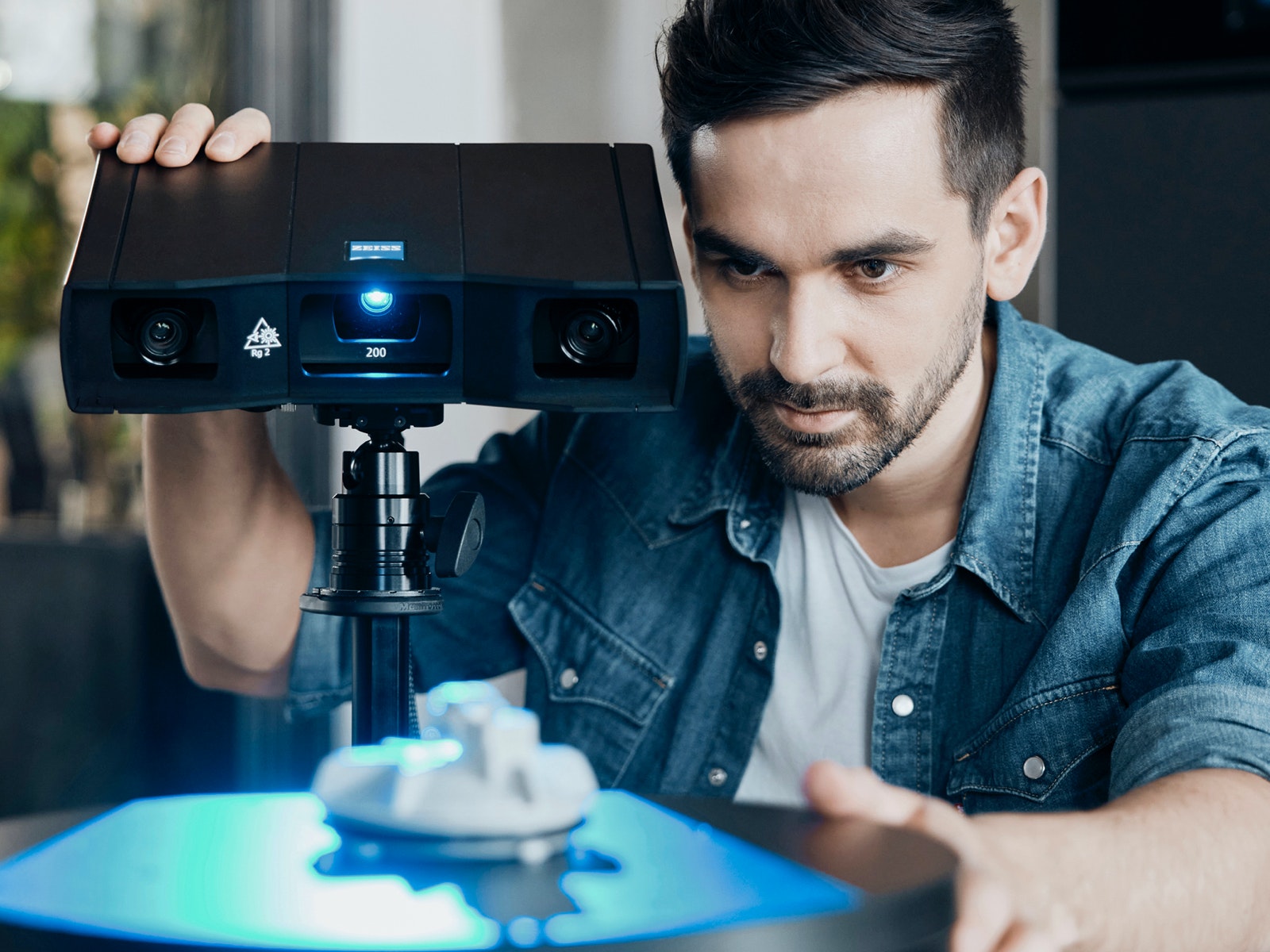 Measure and inspect your products
GOM Scan 1 with ZEISS INSPECT is a system to support your entire workflow. It helps you to get accurate and comprehensive measurement results and makes part inspection effortless. Import and align CAD and mesh files, create surface comparisons and inspection sections and generate reports – easily and efficiently.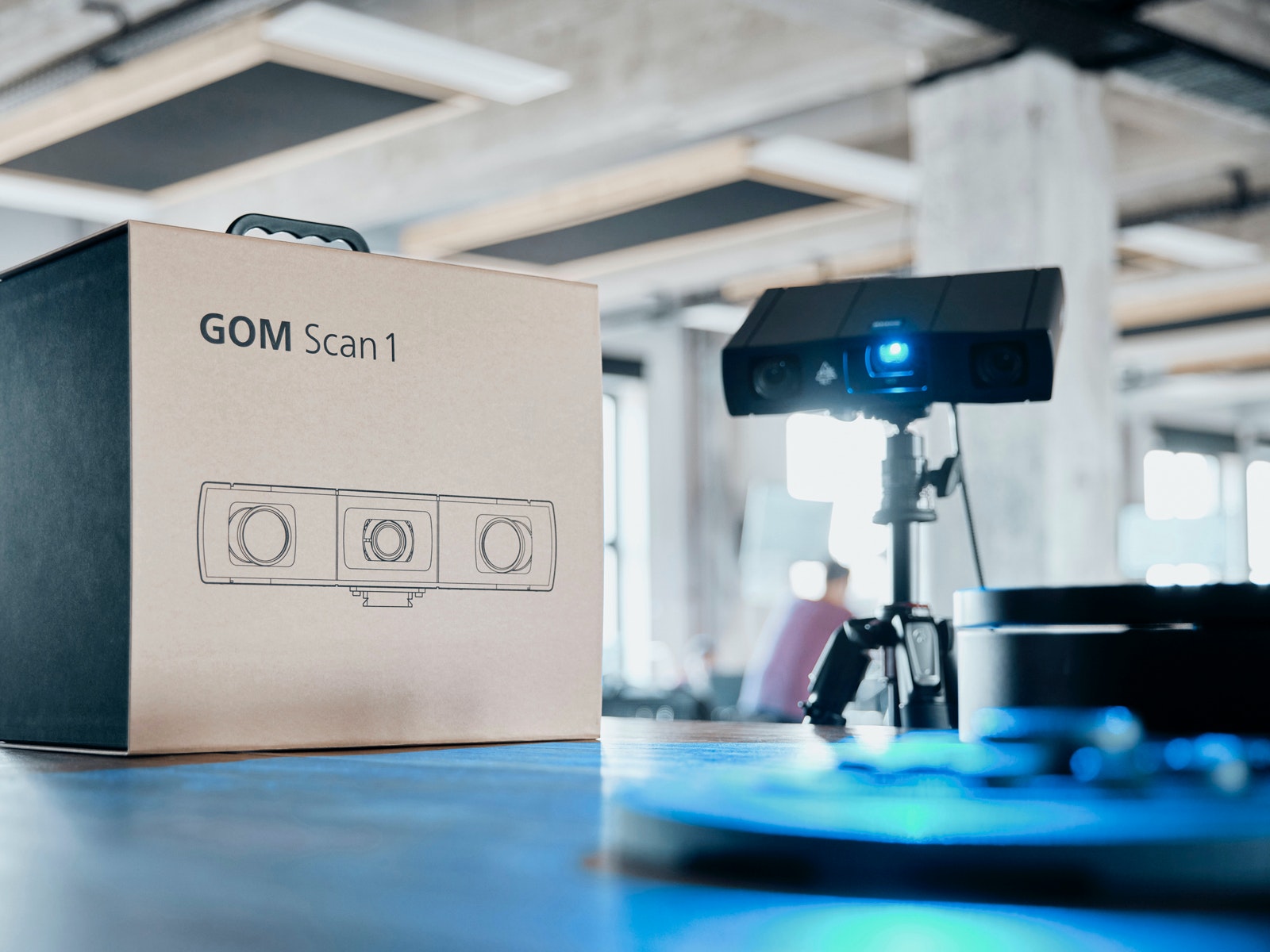 Use the GOM Scan 1 for
• 3D printing
• Reverse engineering & manufacturing
• Virtual display or 3D models
• Research and education
• Art and heritage
• Design
• Healthcare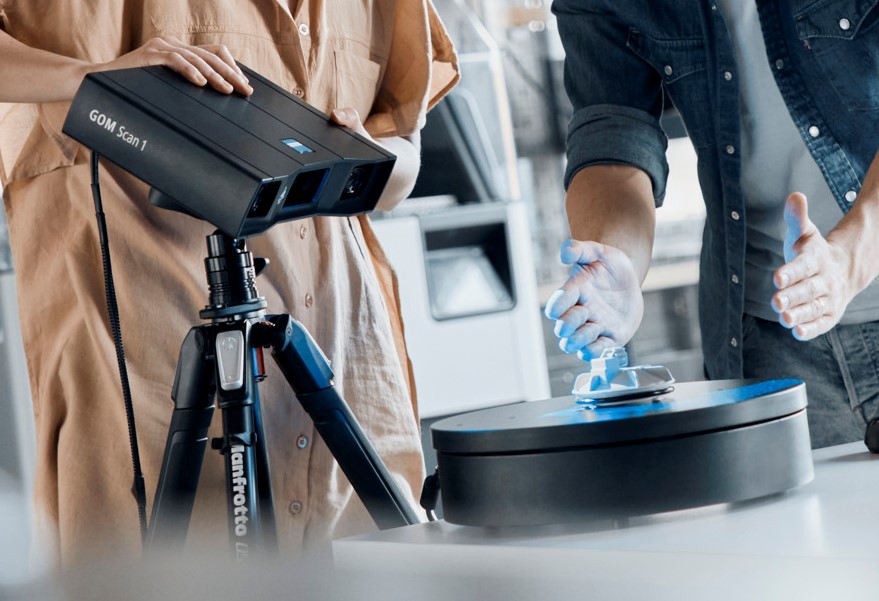 GOM Scan 1 comes with useful additional accessories to support your daily workflow. ROT 350 is an automated rotation table to facilitate your scanning process. Use the desk stand or tripod to mount the scanner. Pack everything in the travel case and carry it wherever it can help you to get things done.
Points per scan
6 million
Measuring area
100 x 65 mm²
Dimensions
290 x 215 x 80 mm³
Operating system
Windows 10
Points per scan
6 million
Measuring area
200 x 125 mm²
Dimensions
290 x 215 x 80 mm³
Operating system
Windows 10
Points per scan
6 million
Measuring area
400 x 250 mm²
Dimensions
290 x 215 x 80 mm³
Operating system
Windows 10
Do you want to find out more?
Get in touch with your local #HandsOnMetrology partner.
i
Please select the topic you seek more information about