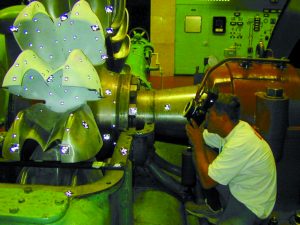 3D scanning of turbines was performed successfully in several hydroelectric
power plants in order to assess the condition and the efficiency of these
turbines, to check their shape, to create copies or to prepare new ones. The 3D scanning system and TRITOP allow for high accuracy measurements even of large and complex components like water turbines. Such a detailed 3D model detects the slightest deviations from the ideal geometry of the rotor.
Read More ➔